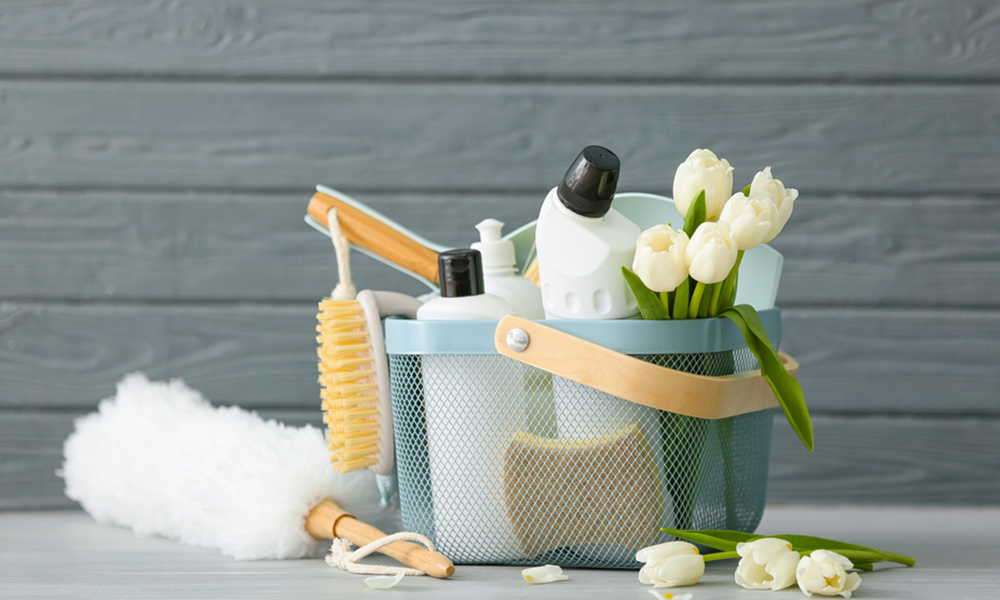 07 March 2022
Get Ready for Spring Cleaning in Your Azara Apartment
It's officially time to prepare for spring, and you know that that means spring cleaning. It's about time to declutter and freshen up for the new season. So, here are a few tips and tricks to get your Azara apartment in tip-top shape for spring.
How to Declutter and Get Ready for Spring

After so many days of being cooped up in your apartment all winter long, spring is the perfect excuse to declutter all that accumulated clutter and let the fresh spring airflow. Decluttering involves looking at your clothes, dishes, and household items to see what you need and what you can donate. Make sure to give away all the stuff that is no longer needed and remember to recycle all that can no longer fulfill its purpose. There are thrift stores and organizations in Oakland that accept donations of gently used items no longer needed. You can donate old clothes to The Salvation Army.
Tips and Hacks for Organizing Your Home

Organizing an apartment can be so much fun and relaxing. Your apartment is what you make of it, so why not create a neat space? An excellent way to organize is by utilizing cupboards, drawers, hidden compartments, and cabinets, as these can help create space in an apartment. In the living room, put books out on open shelves to make the room seem more interesting. Hang picture frames on walls as well as display them on open shelves. Use drawers to pack away phone chargers and TV remotes. In the kitchen, utilize your cupboards and leave out the equipment used more frequently.
Spring Cleaning So You Can Enjoy the City

After completing your Spring cleaning, enjoy a night of pure relaxation, and bask in the fresh spring air. There are many places to visit. You could go out to eat or just for recreation. Visit Bicycle Coffee for a cup of Joe and appreciate the many other food options as well.
All News