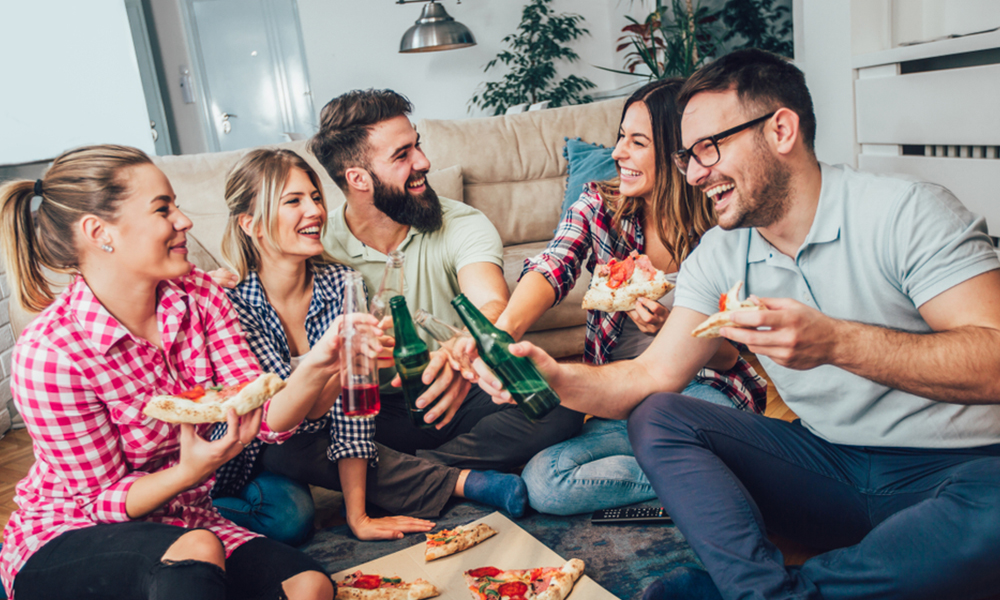 01 July 2022
Hosting Your Friends this Summer and During a Heatwave
It's summer, and you know what that means heat waves. We know you're thinking about hosting your friends during this hot summer in San Mateo. Well, we've got you covered! Here's how to decide when and how to host your friends either indoors in your Azara apartment or outdoors in the surrounding area.
How to make the most of indoors this summer
During the summer heat wave, most people prefer to stay indoors where all the cooling gadgets are. The good news is the heat wave is not mean that you have to cancel your get-together. You can make the most of your Azara apartment. The building is complete with a club room with entertainment, a roof deck with views of the Western Skyline, and a private dog park and dog spa room, which means that your friends can bring their pets over. You can also play some fun indoor games as indoor entertainment:
Playing cards
Chess
I Spy
Hangman
Truth or dare
Hosting Friends and Family During the Heat Wave
Beat the heat this summer with this one tip keep cool! This is the only trip to remember the summer season. The best ways to maintain a cool temperature indoors and out are by eating good food and consuming a lot of liquids. Some fun summer recipes that can keep you and your friends cool include:
Summer ice cream
Fruit
Salad frozen fruits
Roasted chicken and pepper salad
Lemon and lineage
And if the outside is what you like, then Just know that the options are endless. You and your friends could visit Laurelwood/Sugarloaf Park or Seal Point Park. It doesn't only stop here. There are many more options to choose from.
Have fun in the sun this summer
Make the most of apartment living this summer by following our renter-friendly hacks and apartment-friendly tips for having fun. Don't let this summer go by. Make the most of it. Have fun!
Hosting Your Friends this Summer and During a Heatwave
Get ready for those hot summer days in your Azara Apartment. Use our tips and hacks to get through the season when hosting your friends!
All News