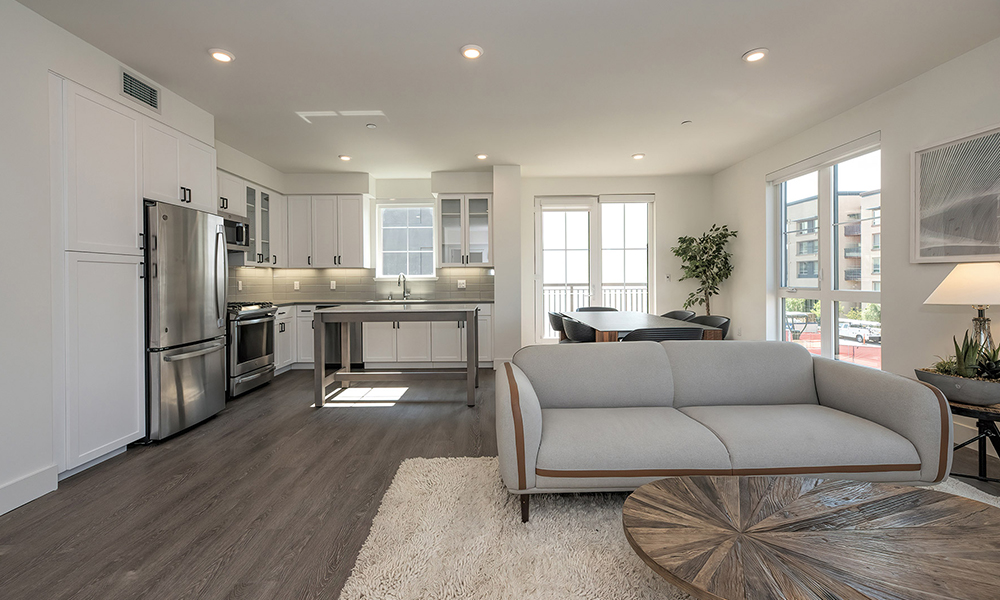 06 January 2022
How to Create Smooth Feng Shui in Your Azara Apartment for the New Year
Did you know you can arrange your apartment furniture in such a way to give you the best possible energy vibes? The centuries-old cultural tradition of Feng Shui can attract positive new year energy to your apartment at Azara. With Feng Shui, you can make simple changes to your apartment layout to set the stage for a lucky 2022.
Decorations That Transition Out of 2021 and into 2022
The new year is a great time to throw out the old and bring in the new. Your January 2022 decor should reflect your New Year Resolutions and help make your wishes come true.
A new desk can place you in a position for success. Place your desk in Feng Shui's "command position," where you can see the door.
A modern piece from San Mateo's local artist at Dark Hose Framing can revitalize your January decor and bring in new energy.
A large vase can up the level of your apartment furniture and atmosphere.
Brightening Up Your Apartment for the New Year
Your apartment's front doors and windows are integral to the flow of energy within your home.
Your windows represent your home's eyes. Feng Shui recommends you keep them bright and open. Keep them bright but maintain your privacy with new linen curtains.
Citrus essential oils lend a crisp fresh scent and work as magnets for positive energy.
Mirrors are great sources of light. Brighten up dark corners by placing a mirror or two to reflect light. Just don't put them in a direct line with your front door — you'll be deflecting good energy from your home.
Feng Shui Your January 2022 Decor
Everyone could use some help meeting their New Year's resolution, and Feng Shui might do the trick. Incorporate a bit of positive energy into your everyday decor, and see your luck improve—ring in 2022 in true San Mateo style with Feng Shui.
All News