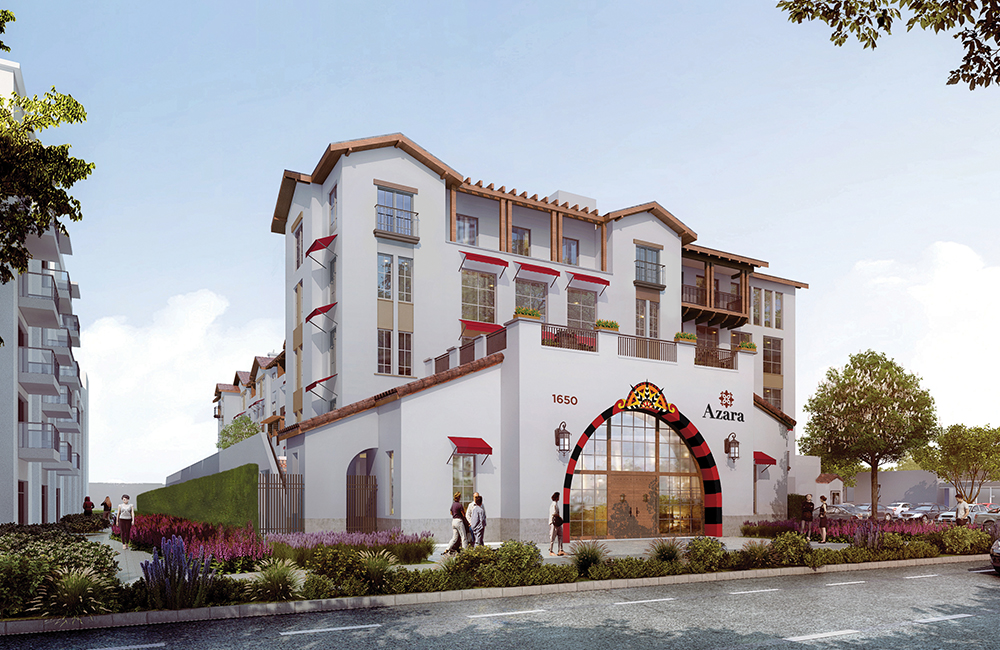 05 August 2021
How to Survive A Heatwave in your Azara Apartment
Summer is in full swing so it is imperative to know about affordable and renter-friendly ways to lower utilities in your apartment during the hottest time of year! Read on for a declassified guide on living at Azara in San Mateo, CA during a summer heatwave.
Enjoy Our Outdoor Amenities
Dodge the summer heat in our air-conditioned on-site clubroom and bar, where you can watch a sports game or catch up with friends. Alternatively, relax in the shade on the rooftop terrace—with stunning views of the western skyline—while having a BBQ on the cooler evenings.
Rental Friendly Ways to Cool Down Your Home
Escape the hot weather indoors in your home and lower your utility bill by installing blackout curtains in your living room and bedroom. Additionally, keep a small portable electric fan running in the room you're currently occupying to keep the air circulating. Finally, be sure to wear light clothing on hot days, stay and hydrated! Keep cool water in your fridge and ice-packs in the freezer.
A Local Attraction That Will Help You Keep Cool
To cool off further during the heatwave, be sure to visit the nearby Coyote Point Recreation Area. The park comprises nearly 700 acres of open ground and is immensely popular with locals as a family-friendly outdoor retreat. Located on the eastern shore of the San Francisco Bay, this green space offers a host of outdoor recreational attractions, such as swimming, windsurfing, and biking. If you are looking for a more relaxing experience, you can also fish, bird watch, or have a picnic in the shade under a tree. As for the kids, there is a medieval-themed playground featuring interactive exhibits that focus on various topics, including the animal kingdom and ecology.
In order to maximize your summer experience, make sure to juxtapose these helpful tips to keep your Azara apartment cool during this scorching hot summer with a trip to the Coyote Point Recreation Area. Due to Azara's easy access to many nearby amenities—both within and outside the luxury apartments—it's certainly the perfect apartment living solution.
All News