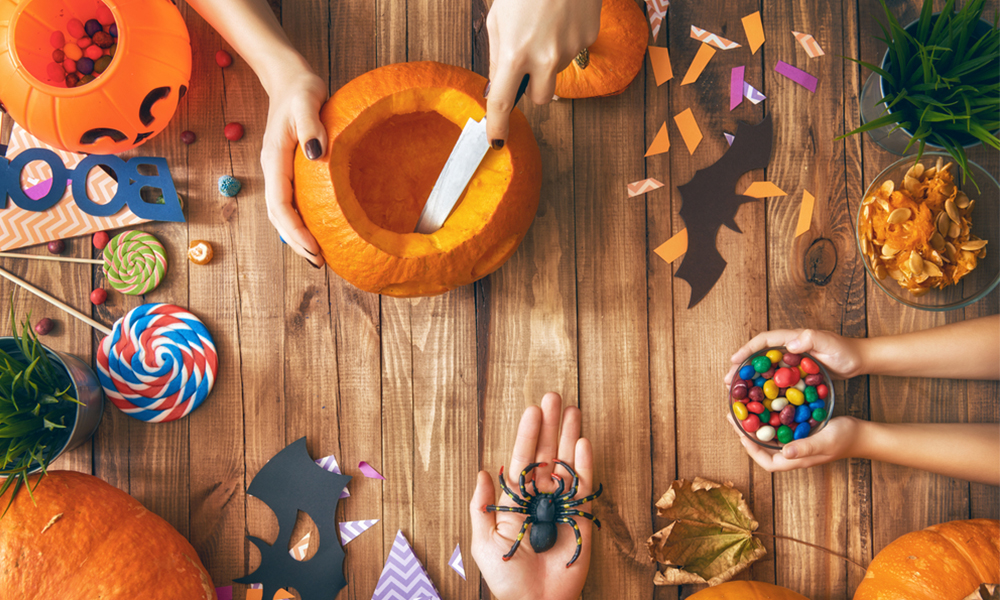 06 October 2022
Spooky Halloween Treats and Décor to Try This Season at Azara Apartments
As the leaves change color and fall gently to the ground, we know Halloween is just around the corner. However, apartment living doesn't have to be boring. There are plenty of ways to get into the Halloween spirit without going too overboard. From delicious pumpkin treats to spooky decoration hacks, we've got you covered with everything you need to make your Azara apartment the perfect place to celebrate Halloween.
Delicious Pumpkin Treats & More
One of the best things about Halloween are the delicious pumpkin-flavored treats like the pumpkin spice that start popping up everywhere. If you're looking for a simple and tasty treat to make in your apartment, try these no-bake pumpkin oatmeal bars. They're easy to make and only require a few ingredients you probably already have in your pantry.
If you're feeling a little more ambitious, you can always try your hand at making homemade pumpkin pie. This is the perfect treat to enjoy with friends or family on Halloween night. Not to mention, your apartment will smell amazing while baking in the oven.
Halloween Hacks
Want to make apartment trends for Halloween a little spookier? There are plenty of easy and budget-friendly ways to do it. Try hanging some spider webs in strategic places around your Azara apartment. You can also buy cheap Halloween decorations from Halloween City in the neighborhood and scatter them around. If you want to get creative, you can try making your own decorations.
Another great way to add Halloween flair to your apartment is by installing spooky lights. You can find battery-operated LED lights at most stores, so you don't have to worry about cords getting in the way. String them up around your windows or doorways to create a spooky effect.
Ready to Try Apartment Trends for Halloween?
There are plenty of ways to get into the Halloween spirit without going too overboard. From delicious pumpkin treats to spooky DIY trends, we've got you covered with everything you need to make your Azara apartment the perfect place to explore seasonal decor for the rest of the year
All News