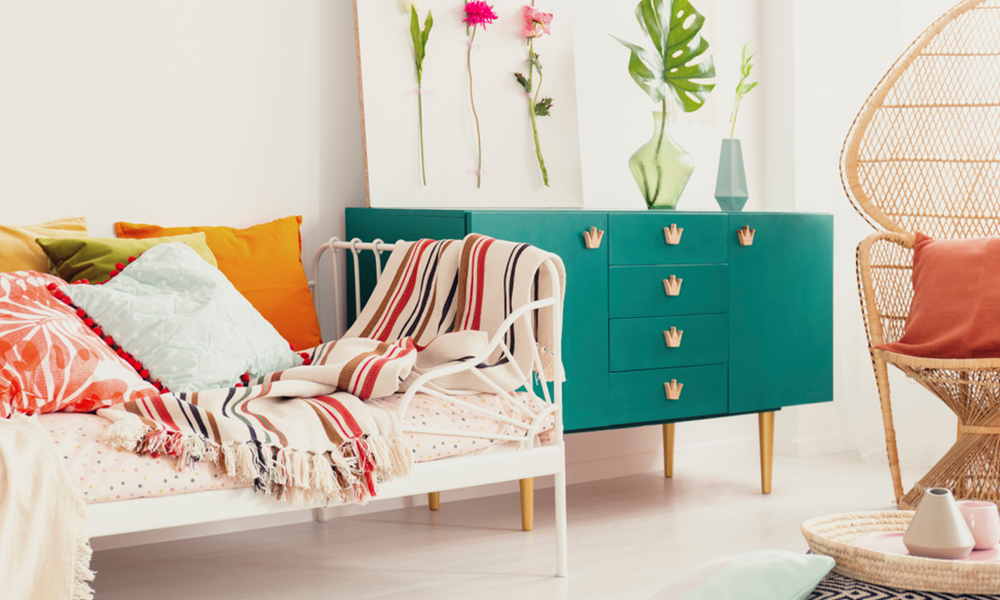 08 June 2022
Vibrant Summer Colors to Add into Your Azara Apartments
Nothing says summer like vibrant colors! From the brightest pinks to the most eye-catching greens, adding a touch of color is the perfect way to bring summer into your Azara apartment. Here are some of our favorite ways to add a pop of color to your apartment living experience this season.
Making Your Home Summer Ready
One of the easiest ways to add your colors for the summer to your home is with accessories. Look for colorful pillows, throws, and rugs to act as vibrant decorations in your space. Or, add a vase or piece of wall art in a vibrant hue.
If you're looking for a way of making your home summer-ready, consider adding some bright furniture to your space. The best apartment-friendly tips are to ensure you don't damage the apartment. A pink couch or a green chair can add a fun pop of color while remaining stylish and chic. Whether you're looking to add a little bit of color or go all out, it is the best way to bring summer into your home.
Hues to Match Every Mood this Season
Are you looking for the perfect summer color to match your mood? According to Apartment Therapy, go with brighter coral or lemon yellow shades. If you want something more relaxed and laid-back, pastels are always good. Try a pale blue or pink for a calming effect. And if you're feeling bold, opt for a vivid shade like purple or green. Whichever color you choose, it will add some summer fun into your home.
Summer Fun with Outdoor Locations Around Azara
Besides the outdoor apartment space, there are many parks nearby where you can enjoy the outdoors. For instance, you can visit the Fiesta Meadows Park has ample space for picnics and bonding games. The weather is beautiful, and the park is a great place to relax or play.
All News