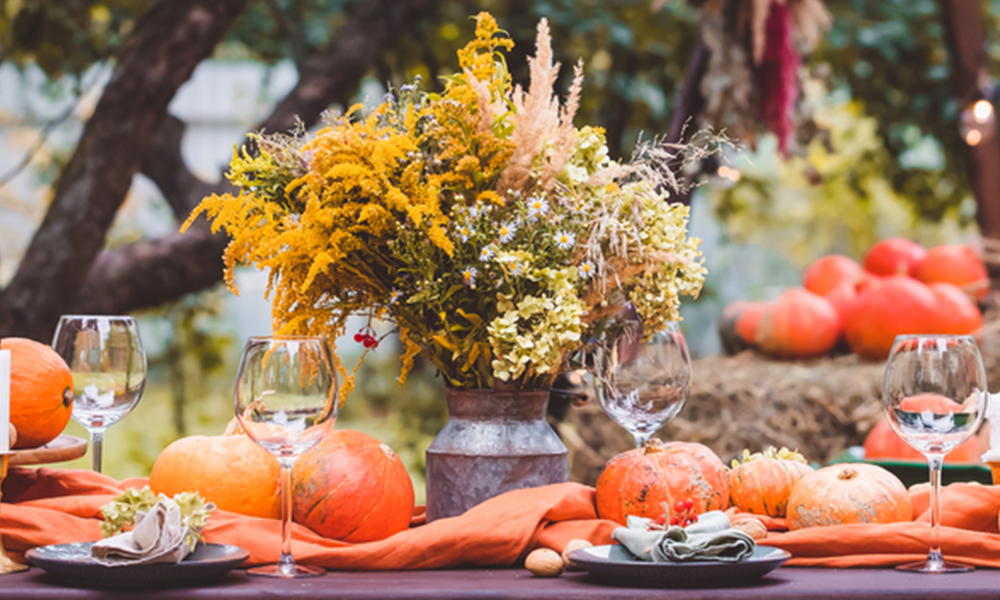 02 November 2021
How to Prepare Your Apartment for Guests During Thanksgiving
Halloween is officially over, bringing in the next holiday. Can't you smell the cozy festive food already?
Thanksgiving is an important holiday throughout the year regarding the number of guests and prep work needed. Getting your apartment ready to entertain for dinner means more than cleaning up, sprucing, vacuuming, and cleaning every room.
It would be best to consider what Thanksgiving dishes you will need to prep, put time aside to purchase ingredients, plan to fix the main course, and organize who is coming and what dishes and sides they are bringing. You will more than likely have more people over than you would for a usual dinner party, so plan for enough room for all of your guests. If family members or other guest are making their way from out of town, prepare extra space just in case. Make it ready for overnight guests.
What's On the Menu
You will likely be serving many of the same holiday staples that everyone enjoys on Thanksgiving. Dishes like turkey, cranberry sauce, mashed potatoes, stuffing, and green bean casserole. Many families like to mix dishes from their specific cultural backgrounds, vegetarian dishes, food sensitivities, trendy recipes, and so on. Prepare your menu for Thanksgiving many weeks in advance. Do so to ensure you have an idea of what you'll be preparing well before the holiday arrives.
Create A Guest List
You may be hosting the usual guests, like the years prior. Or you may even decide to extend an invitation to friends, neighbors, or anyone else. Make sure to know who will be present and help you plan the menu and seating arrangements.
Take time to give your home the last cleaning
Take time to give your home the last cleaning before your guest arrives the day before Thanksgiving. Tidy up common areas and prepare every room to be completely spotless.
Getting your San Mateo, Azara Apartment ready for Thanksgiving is no small feat. But if you follow our tips, you'll host a Thanksgiving to remember.
All News