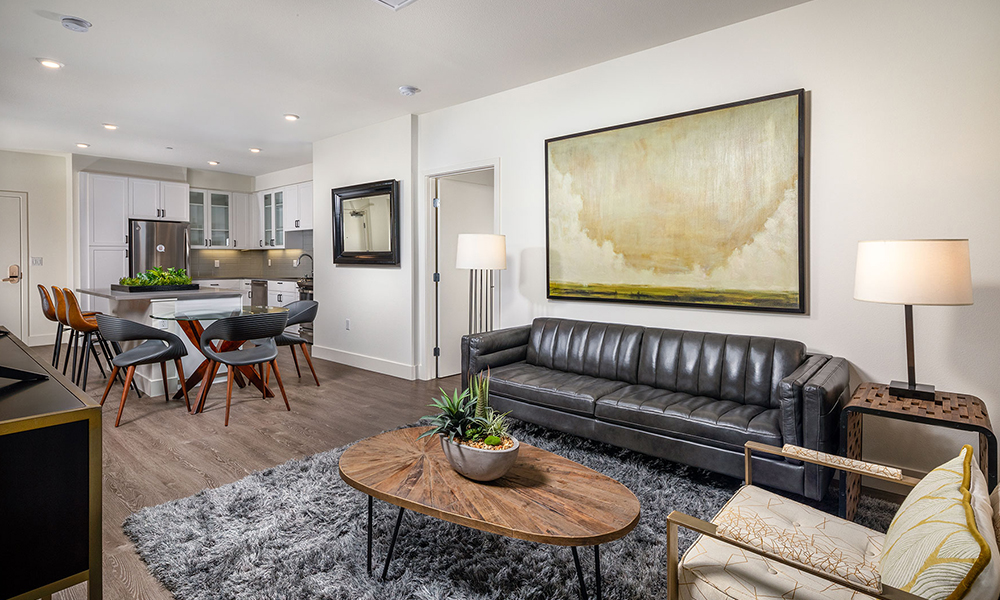 18 January 2023
Renter-Friendly Hacks to Spruce Up Your Apartment
The beauty of a well-designed space is that it makes your apartment bright and welcoming, making your apartment feel cozy. While decorating can help transform an ordinary room into something special, decorating your apartment doesn't have to cost a fortune. We'll guide you through the renter-friendly hacks to help spruce up your apartment.
Remember that you can't make permanent changes or damage your apartment. Therefore, avoid making drastic or permanent changes that may alter the original appearance. Here are a few tips!
Paint a space that you can easily repaint if you move.
Most apartments use a neutral color interior painting for their apartments. The odds are that you will dislike the initial color of your walls. Repainting your apartment will bring a personal transformation into sprucing your apartment.
Replace old hardware and furniture.
Add new interior trends in place of aging hardware and furniture to help ensure you have adequately used the available space. You can replace towel racks, storage shelves, and doorknobs and switch kitchen appliances, among other things, to spruce your apartment.
Use Temporary Peel-Off Wallpapers.
Utilizing peel-off wallpaper is an apartment trend that adds character, intrigue, and appeals to your home. Tropical wallpaper, English Rose, black and white wallpaper, and Avenue warped Checkerboard peel-off wallpaper are just a few examples. Alternatively, you may create custom wallpaper from old book pages or unframed paintings!
Replace Your Lighting.
Beautiful lighting fixtures will significantly enhance the overall appearance of your apartment. Replace outdated neon light bulbs with bright lights in spaces such as the living room, dining room, and bedrooms to add more gravitas.
Renting An Apartment in Azara
Renting an apartment in Azara will give you access to social and community amenities to complement your spruced-up apartment. They include:
Spacious State-of-the-Art Fitness Center with Outdoor Deck,
Abundant Package Lockers and Cold Storage for Groceries with Immediate Notification
Gated Secure Residence Parking with Dedicated Elevator Access
There are also five unique recreation spaces with Complimentary free Wi-Fi and distinct functionalities.
All News